From Inventory to Customer Service: Why Retail Outsourcing is Essential
The future of the international economy is still a topic of heated discussion. There are brief periods of optimism, but overall, financial sentiments remain cautious. Since the retail industry is so sensitive to external variables, it has borne the brunt of financial volatility. The health of the economy, joblessness and interest rates, government spending and spending policies, low wage increases, rising gas prices, and picky shoppers all play a role.
Existing Problems in the Retail Sector
Slowly but surely, South Africa is beginning to recognize the impact the pandemic has had on us. For example, retailers have much more to contend with as customers' expectations for their products and services, both online and in-store, continue to rise dramatically. Due to the nature of the retail sector as a seasonal business, peak shopping times tend to occur around holidays like Christmas and New Year's. At the moment, they're looking for professional aid in completing technical paperwork tasks like data processing, order fulfillment, and so on. In this, retail outsourcing firms provide their services by taking full control of the data processing task at hand. They'll get these things in order and deliver individualized outcomes.
It will help shops save funds, time, and resources. You can probably guess the challenges of hiring new employees to deal with revenue and sales fluctuations based on the seasons. Poorly directing the available employees also wastes resources by requiring extensive retraining to meet new job specifications. With the help of technical specialists who have spent years working on a wide variety of data management programs, however, outsourcing in the retail sector can bring you the intended results. In today's market, there are numerous retail BPO service providers from which to choose. You can rely on them to provide you with the most effective retail BPO solutions at reasonable prices and in the allotted time. Visit this site for more information.
There are Changes in the Retail Industry Throughout the Year
As a traditionally seasonal industry, retail stores must increase their level of preparedness for peak seasons like the holiday periods and Black Friday. Incredibly busy days see a rise in client queries and orders. Retailers can enjoy greater agility and growth through outsourcing. There will be more people to help you so that you can handle the increased workload. For retail establishments, outsourcing frees up resources for the most important, profit-generating tasks.
The Advantages of These Services
In the retail sector, the outsourcing services available to you will be different depending on your specific needs. Data capture facilities can be either manually operated or fully automated. To be more precise, we can list them as:
Superior Insights Are Obtained Through Outsourcing
With the ability to analyse massive amounts of data in real-time, outsourcing allows for a greater understanding of consumer needs. With the assistance of a data entry service company, companies can more effectively analyse and respond to market trends, best-selling products, return rates, etc.
Reduction Of Operational Costs
Reducing overall operating costs can be accomplished through the automation of time-consuming responsibilities with the assistance of a well-known business processing company (BPO). With the assistance of a seasoned accountant and finance outsourcing partner, companies can reap the benefits of technologically-enabled accounting processes.
Processing Orders and Receipts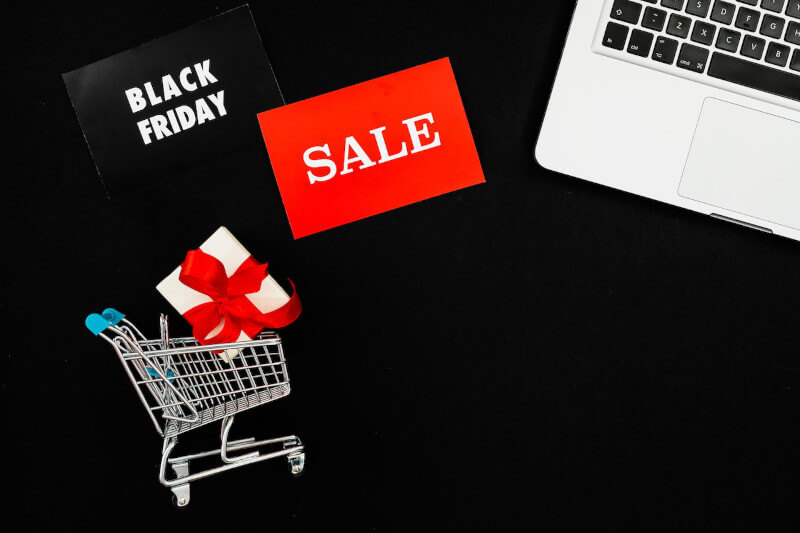 Orders, bills, and invoices are inextricably linked to the retail industry. Underpayment or late deliveries could result if they aren't processed and updated promptly. People will stop putting their faith in the business as a result. Even if your company faces complex challenges when processing a large volume of bills and invoices, retail BPO solutions can help you deal with the situation quickly and efficiently.
Data Entry for Rebates
Stores need to pay close attention to the quality of the rebates they offer and the reactions of their customers. Therefore, it is necessary to hire retail BPO firms to keep track of and process rebate details promptly. It's an ongoing procedure that necessitates precise monitoring of who has taken advantage of the deal. Outsourcing in retail can help when doing so would be difficult for most businesses.
Loyalty Schemes
The most important task for any retail business is data entry, as this is where the information about your most devoted customers can be found. In addition, businesses should establish criteria for gauging customer satisfaction with the product. To accomplish this, it is necessary to process consumer data efficiently. Outsourcing can help you succeed in the retail sector.
The Value of Customer Data
Retailers are constantly on the lookout for cutting-edge ways to attract new customers and increase sales. For a retail BPO, it is crucial to keep tabs on new ideas and implement them in light of the current business climate. Complete support from retail BPO solutions will relieve in-house staff so that they can put more effort into growing the store's inventory rather than dealing with the complexities of paperwork.
In retail, customer data represents the most valuable information to have. Whoever has access to the most relevant data will be in the best position to develop winning strategies and grow their clientele. By utilising more data sources, such as eCommerce websites and other online platforms, retail BPO outsourcing can help find the best retail BPO solutions.
Product Descriptions That Go on and on
As the business expands, the variety of supplies and merchandise needed by an online store increases. Because of this, there will be increased demands for stock and the never-ending task of reformatting website titles and meta descriptions. Products may come in more than one flavor, color, or pattern, requiring separate descriptions for each variation for optimal search engine optimization.
Considering the volume and duration, outsourcing is suggested. Employees at a business process outsourcing (BPO) center will be professionally trained to fulfill high-quality, well-optimized product information rapidly. Even the smallest of specifics, like data archiving and SKU management, are given the utmost attention.
Updating and Maintaining a Website or Catalog

Client satisfaction drops and bounce rates rise on a website with confusing or poorly organized categories. Indeed, keeping an online store running smoothly requires constant updates to the product catalog to reflect current stock levels. At first glance, this appears to be yet another uncomplicated task. However, user experience (UX), shopping cart abandonment rate, client satisfaction, and promotional responses are all negatively impacted by ineffective catalog management.
Consequently, an online retailer must ensure that all of its staff is fully committed to the process of updating product catalogs and other related tasks at all times. Given the level of micromanagement involved, it's best to hire a professional BPO to handle catalog management.