Things Your Hairdresser Wants You to Know Before Your Next Visit
Only the most daring people risk showing up unprepared for a hair appointment. When the weather is perfect, everything works out perfectly. Two inches became four, and then some, plus fringes, on a not-so-great day. The journey to learning the stylist's pre-cut and pre-color protocol is laden with possible trepidation if you aren't well-prepared. Fortunately, most salons and barbershops offer insider information that will help you achieve the hairstyle of your dreams. Not all rules of hairdresser protocol may be classified as "fundamentals," such as "be punctual," "tip generously," and "put down your phone." If you want to look your best at your next haircut, consider these three tips.
Stop Using All Kinds of Products in Your Hair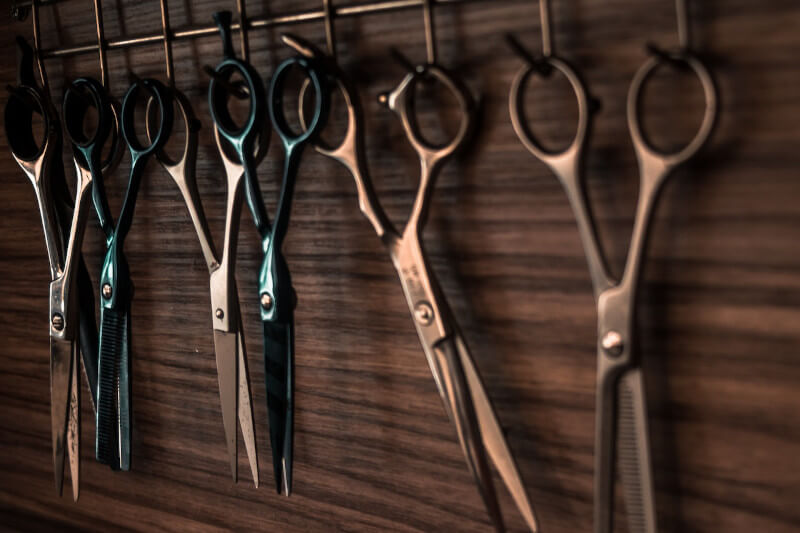 If you're having a dry cut or highlighting without shampooing your hair first, it's not ideal to show up with a lot of product accumulation from treating it on the morning of your consultation. Uneven hair coloring and a skewed assessment of your hair's type and structure before a cut are also possible results. According to Health on Point," If you're receiving a blowout, wash and towel-dry your hair before your appointment. When we say "have your hair wet," we don't mean it should be dripping wet, but neither should it be air dried. We recommend getting out of the shower with wet hair about 15 minutes before your appointment."
Bring Photographs
One of the most important things to keep in mind while going to a salon is to carry some kind of physical representation of your ideas. Trying to explain the exact layers and color you want to a stylist can be challenging, and they may not end out looking anything like you pictured. In other words, a picture does say a thousand words.
Take into Account Your Hair Type
Somebody with thicker or curlier hair may desire a different kind of cut than a person with thin or extremely fine hair. You should take pictures that you find attractive and those you think will work with your hair's thickness and texture for the salon. Additionally, be receptive to your stylist's advice if they suggest modifying your inspiration to better suit your hair type. Any idea you have for your hair can probably be made to work, but you'll need to be flexible to make it happen. Layers, fringes, and length are just some of the common accents that may be readily modified to work with a variety of hair textures.
Be Punctual
Since busy stylists often work from a row of scheduled back-to-back appointments, it's best to arrive at the hairdresser 5 minutes early for your scheduled service. We schedule ample time for your first assessment, shampoo and conditioning routine, technical support, and debriefing after every appointment. Your hairdresser may have to reschedule other bookings for the remainder of the day if you're going to be late for yours.
Please Dress as You Usually Would
The goal of your hairstylist should be a style that is practical for your daily routine and easy to maintain. Nevertheless, because going to the salon is an enjoyable pastime typically reserved for a day off, you might show up with a new style in hair, makeup, and clothes.
Customers who have scheduled a hair coloring session but haven't applied their customary makeup should know that doing so may create a false impression on their hairdresser, who may then recommend a shade of hair dye that doesn't work with their natural hair color. Do not forget to bring this up in your session with your hairdresser so that they may design a cut and color scheme that works for you in your daily life.
Eat Something Before You Visit
Hairstylists commonly report that clients don't plan to eat before their appointments and instead forget how long they'll be there. Long periods without food and water, along with the unfamiliarity of the place and its products, might make for an unpleasant experience. We ask that you not come to the salon hungry, but if you insist, we may arrange for you to be fed before your appointment.
Share Your Haircare Routine With Your Stylist
A frequent complaint among salon-goers is that, while their hair looks great after a consultation, they are never able to replicate the style at home. Generally speaking, this boils down to the following four factors:
For want of both time and skill.
Using the wrong tools or materials.
Tell your stylist what products and tools you regularly use and how long it takes you to style your hair.
Be aware that to achieve the same professional results you get at the salon, you may need to invest in the proper tools and supplies before making any drastic style changes.
You could also need to learn a new method for styling your hair, and just like with any other skill, you might need some time and practice to become effective at it.
Create a Long-term Vision
One trip to the beauty parlor might not always yield the expected results. If you and your stylist sit down and talk about your long-term hair goals, they can propose a hair care routine that will provide you with the greatest shot at attaining those goals. Your stylist may give you pointers on how frequently you should get your hair done, how to maintain it at home, and how to change your look with the seasons.
Facilitation of Colors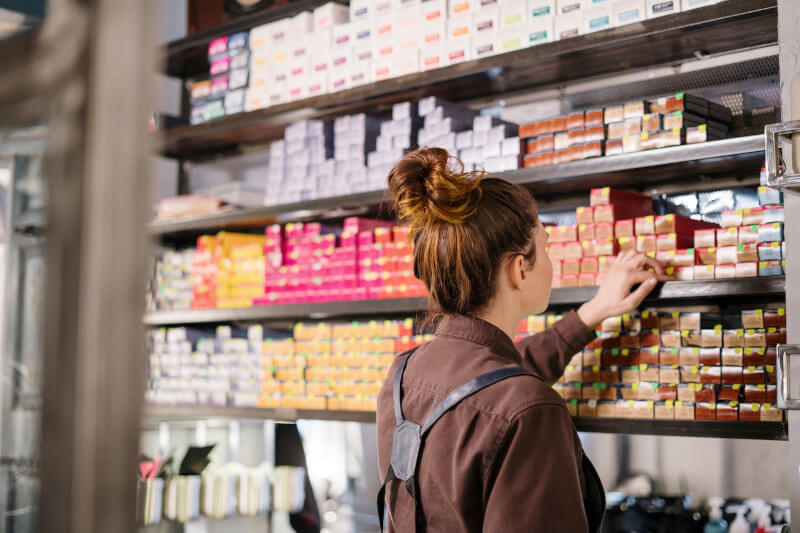 Make sure you have recently passed an allergy test before scheduling a color service. If you don't, the hairdresser won't be able to dye your hair. The organic oils in your hair will provide an extra defense to your head and skin during your color session, so you shouldn't shampoo the day of your appointment.
Take an Open-minded Approach
Your stylists have probably facilitated a wide variety of remarkable transformations over the years, and as a result, they know a thing or two about how to enhance your connection to and enjoyment of your hair. You are the undisputed expert on your hair. Allow your stylist to aid you by finding a solution to your hair concerns after you've explained it to them.
Watch Your Stylist at Work
Always keep in mind that your hairstylist is still a human being with their own unique set of interests and preferences and that these can greatly affect the way you feel about your hair. Hairstylists are skilled at finding a look that complements each client, but if you don't come in with any specific goals in mind, your hairdresser might develop something that suits their aesthetic rather than yours. Communicate your daily hair routine and the amount of time you have to focus on your hair so that the hairdresser can use their artistic judgment.
Take Time to Relax and Have Fun!
Your time at the hairdresser ought to be filled with pleasure and relaxation. The majority of hairstylists put forth extra effort to ensure a relaxing and enjoyable experience for their clients.